The name, gender reveal party, explains the concept behind this unique baby shower party!
Until the shower, the parents have NO idea if the baby will be a boy or a girl! The baby gender remains a mystery, until the big reveal!
A gender reveal party is a surprise baby shower that will take every ounce of strength for you not to know the gender of the coming baby–until the party!
Another way to reveal the baby's gender is to seal up a big box and have either pink or blue balloons inside. When the box is opened, out fly the balloons to surprise the happy parents!

Gender Reveal Baby Shower Photo Props
Don't miss the videos below which show the 2 most popular ways to host a gender reveal baby shower!
Gender Reveal Party Kits


Boy or Girl Reveal Party Supplies
One baby shower kit for all your gender reveal party tableware for 16 guests that includes: cups, napkins (2 sizes), plates (2 sizes).

Baby Bow or Bowtie Party Supplies
Reveal Baby Shower Decorations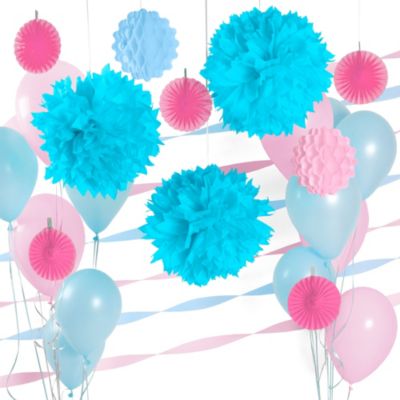 Blue and Pink Baby Shower Decorating Kit
If you're planning a gender reveal baby shower, use this blue and pink baby shower decorating kit. This light blue and pink baby shower decoration kit is an easy, and inexpensive, way to order basic party supplies that accent your gender reveal baby shower theme!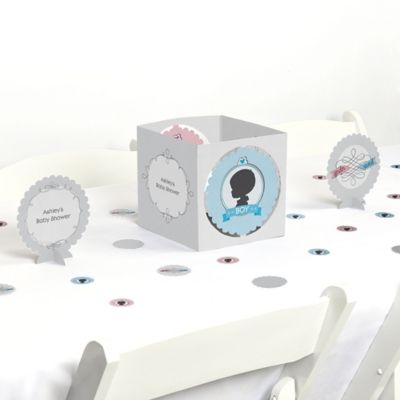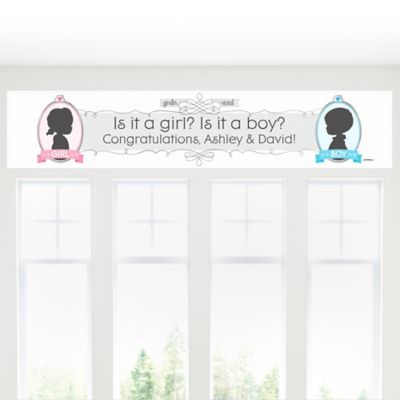 Reveal Personalized Party Sign

Team Boy Baby Shower Plastic Hat
Gender Reveal Party Treat Ideas

Gender Reveal Party Candy Buffet
Baby shower candy buffet uses a variety of containers that are filled with blue,  pink, and white candy, which gives equal space for a baby boy and girl.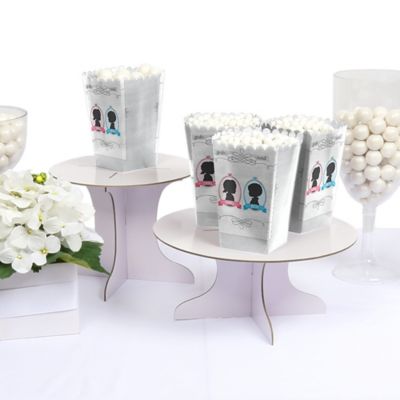 Gender Reveal Baby Shower Popcorn Boxes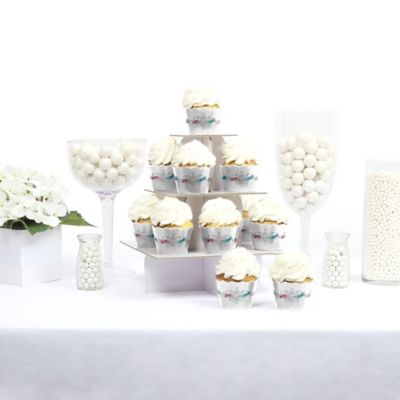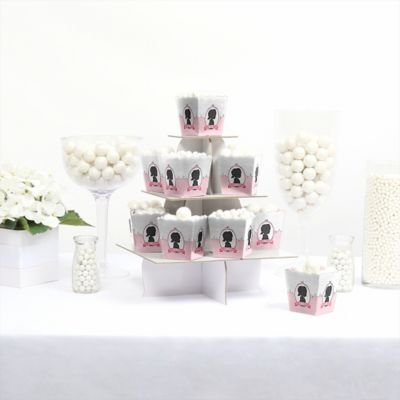 Gender Reveal Personalized Baby Shower Candy Boxes
Do-It-Yourself Reveal Party Ideas

Baby Due Date Sign Count Down
Baby sign photo by Matt Newman.

Boy Baby Shower Balloon Release Bag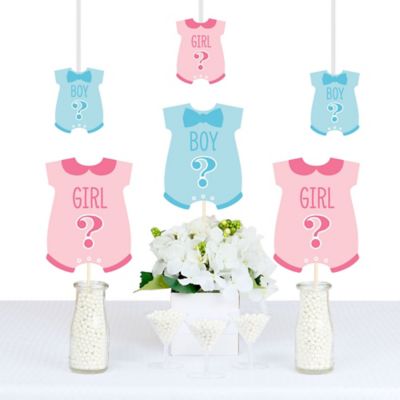 Printable Gender Reveal Party Games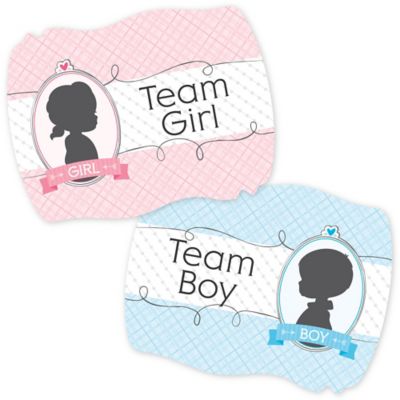 Reveal Baby Shower Team Stickers
Shaped baby shower sticker labels with a silhouette of a boy and each is personalized for the party!
A reveal party activity is to have shower guests take a side: "Team Boy" and "Team Girl" and let the guessing begin!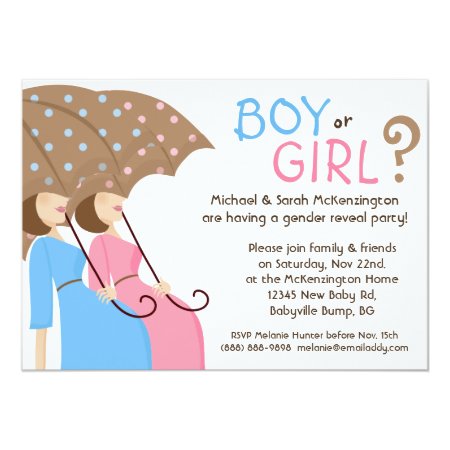 Gender Reveal Party Invitations

Pinata Gender Reveal Party Invitations
Check out these fun baby shower ideas