Spring is the perfect time for a  ladybug baby shower.
From the sweet ladybug baby shower decorations to the party invitations, this Spring party theme is a wonderful party for a girl.
Not only is a ladybug party theme adorable the red and black colors are easy to match with additional solid colors party supplies.
A ladybug baby shower theme is a cute party idea for a girl, since the party supplies have graphics of a smiling lady bug. There are many ways to enhance the ladybug party space like: plush animals.
An easy ladybug baby shower decorating idea is to find pictures in a gardening magazine and display them.

Printable Ladybug Party Bundle
Ladybug Baby Shower Supplies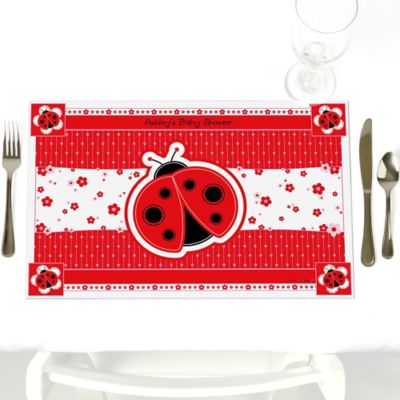 Personalized Party Place mats
Use one of these  cute place mats  to add flair to any  table setting.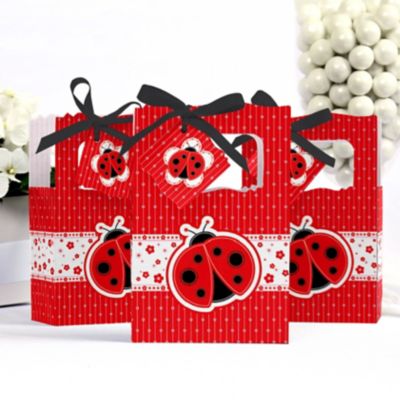 Personalized favor boxes will put the finishing touch a baby shower!
In addition, each baby shower favor box comes with a matching gift card, as well as, a red satin ribbon.

Ladybug Brownie Pops
Bug Baby Shower Invitations

Pink Ladybug Invitation Template
Invitation template by Karen Arnold.

Party Invitation Template
Party invitation provided by K. Whiteford.
Check out these fun baby shower ideas