Get wild and think of animals and get inspired with these Zoo baby shower ideas! Guests will love these Zoo animal baby shower party supplies with graphics of monkeys, elephants, and lions in a jungle setting.
Most zoo animal baby shower supplies are neutral so the party supplies can be used for either a boy or girl.
Babies and animals just go together so planning a zoo baby shower is a natural choice. One of the first outings with baby will be a trip to the zoo and petting zoo!
Consider creating a petting zoo baby shower display by using plush animals as decorations. Also, create a hand-made petting zoo sign and display it in front of the petting zoo baby shower table.

Zoo Crew Animals Party Candy Boxes
Zoo Animals Baby Party Ideas


Animals Party Balloons
Zoo baby shower balloons have 4 main zoo animal face balloons, a giraffe, monkey, tiger, and also a zebra. In addition to the animal face balloons are the animal-print balloons to make an amazing baby shower balloon bouquet.

Zoo Crew  Baby Party Theme
Get a whole crew of this zoo baby shower supplies to decorate and host a party Zoo crew baby shower is a neutral theme with adorable baby zoo animal graphics, set against a pale, striped background in assorted colors.
Zoo baby shower ideas in this line includes: candy boxes,  favor boxes, favor mint tins, name tags, napkins, plates, stickers, and so much more!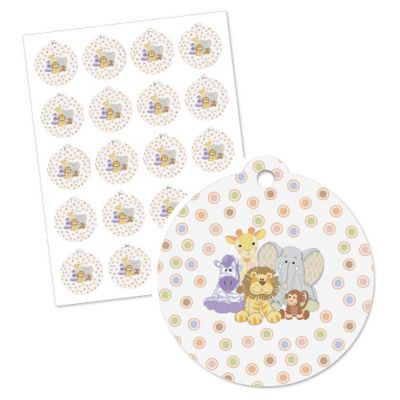 Zoo Animals Baby Shower Ideas Decorations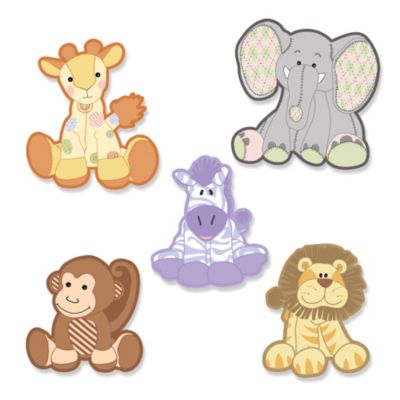 Pastel baby zoo animals paper party decorations to use on tables or walls.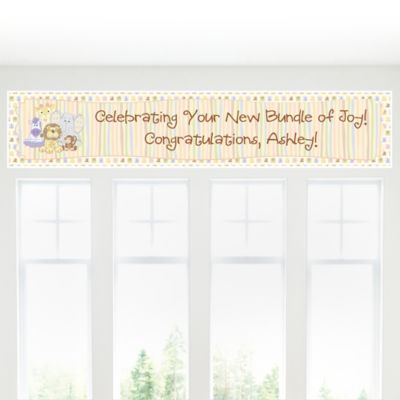 Zoo Crew Custom Party Banner
Custom-made zoo baby shower sign which can be displayed at the party entrance or above a dessert table.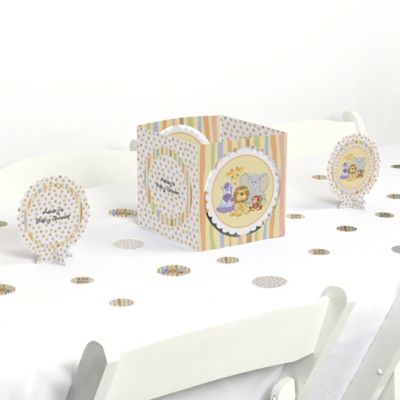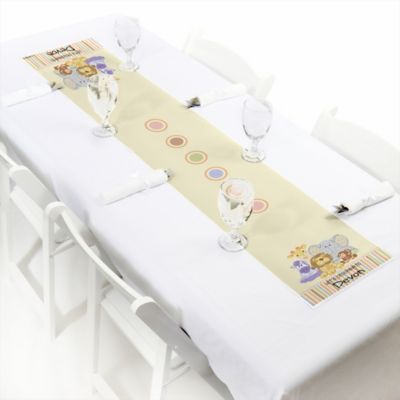 Petting Zoo Picture

Petting Zoo
Photo by Jingle Jammer.
Zoo Animals Baby Shower Invitations

Zoo Animals Party Invitation
Set the tone for a wild baby shower with this zoo party invitation! Baby shower invitation has graphics of zoo animals and printed with baby in large blue letters.
Check out these fun baby shower ideas